Amazon, which is a global Cloud service business, has made it official that it is building a data center in South Korea.

Amazon had made an announcement through its blog on the 5th that it is establishing 'AWS region' in South Korea in early 2016. AWS Region is Amazon's lingo that indicates a region where there are 2 or more data centers.

Amazon is saying that it will build infrastructures in South Korea for Cloud service and already finished constructing facilities by borrowing part of spaces from Internet Data Center (IDC) from KT and SK Broadband.

"Many customers have been requesting development of Region in South Korea." said Amazon. "If Region gets established, it will give more help to startup companies, businesses, government institutions, and universities."

This is the first time when Amazon is building a Cloud infrastructure in South Korea. It has been providing Cloud service through foreign IDC and its decision to build a infrastructure in South Korea can be seen that it is trying to invest in South Korean markets that are rapidly growing.

It is known that Amazon entered South Korea in 2012 and has made more than $87.8 million (100 billion KRW) in sales. It currently has many South Korean customers such as Samsung Electronics, SK Planet, Nexon, Gamevil and others and is expanding its foundation towards startup companies. After verifying possibility of growth, Amazon is improving service with its infrastructures and is planning to expand its business. A fact that expansion of public markets has become easier due to implementation of South Korean laws to develop Cloud is another reason why Amazon is increasing its business position in South Korea.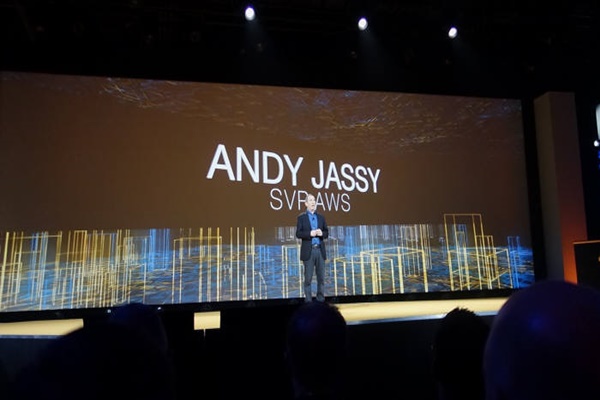 "Even if network is developed, latency is different depending on geographical locations of data centers. This can be interpreted that Amazon has verified of possibility of South Korean markets' growth." said a person in this industry.

Amazon is the world's biggest Cloud service business and is making more than $1.76 billion (2 trillion KRW) in sales per quarter with its infrastructures that are dispersed throughout the world. This is an amount that is more than yearly sales from South Korean Cloud businesses. Because it has better competitive edge and economic feasibility, Amazon establishing Region in South Korea can be a huge threat towards South Korean Cloud businesses.

"It is finally here." said a person in Cloud industry. "Although having Amazon's Region in South Korea can vitalize Cloud markets, we will have very difficult time in competing against Amazon."

Cloud service is a service when a user borrows and uses hardware or software that he or she needs through an internet. Because actual purchase or establishment of hardware or software is not needed, Cloud service is receiving spotlight as a new technology that will reduce time and cost.

Staff Reporter Yoon, Kunil | benyun@etnews.com