G-Star Game exhibition will be held in Busan until 2016. According to the gaming industry, Busan passed the recent venue evaluation test.

So for now Busan will maintain its G-Star attraction until 2016 but Seongnam-si will soon challenge to move G-Star to their city.

Seongnam-city had launched a 'Promotion Policy Council to induce G-Star' in February right before the evaluation, and they plan to get on with their 'competition for 2017 G-Star'.

Seongnam-si has main game companies such as NCSoft, Nexon, etc. and argues that it has potential to be a great factor for big convention shows and entertainment.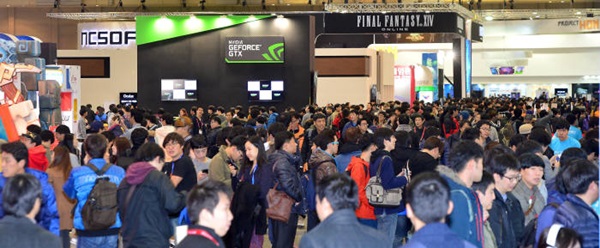 Seongnam-city official said, "G-Star is one of the city is mid-long term plans. We are also planning a long term project related with game industry."

New president Shinchul Kang of Korea Internet & Digital Entertainment Association (K-IDEA) announced future plans and their stance at his inauguration on the 8th. On that day, he officially announced '2015, 2016 G-Star venue Busan'.

Sungnam-city G-Star promotion committee has proposed various measures in order to induce the G-Star in Sungnam and the MICE(Meetings, Incentives, Conventions, Exhibitions/Events) plans that the city has.

Staff Reporter Kim, Siso | siso@etnews.com